PolyPioneers in Aotearoa/New Zealand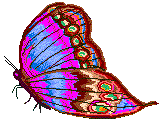 This is a simple 'home-made' networking, information and contacts site for people who are involved and/or looking for support in forming honest, respectful, long-term multi-partner relationships and families — in Aotearoa/NZ — with links to the growing polyamory movement and networks in many places and countries in the world ! &nbsp
---
Some of the best ongoing documentation, research and information on polyamory by reputable professionals and academics in the field is available from The Institute for 21st Century Relationships in the United States which holds an annual "Building Bridges" Conference on issues arising from all sorts, styles and forms of respectful, durable, and sustainable human relationships. Support for polyamorous relationship forms has now also been launched by the Unitarian Universalist "Polyamory Awareness" group.
If you're interested, you can ask to join PolyKiwis eGroup at Yahoo.
---
The Network For a New Culture is an American polyamory network which holds summercamps from time to time.
Check out their Document Library and Other Resources for very useful information, articles, letters from members, organisations and links to the whole range and scope of the Polyamory Movement in the emerging New-Partnership Era.
---
POEMS
In Quiet Waters
On Distance
Articles
"Polyamory - What it is and what it isn't" by Derek McCullough and David S. Hall, Ph.D. published by the Electronic Journal of Human Sexuality Volume 6, 27 February 2003
All right, so What Is 'Polyamory'? by Franklin Veaux
Twelve Guidelines for a Peaceful Humane Earth
On the New-Partnership Era
Polyamory : "Loving Unlimited"
An Invitation to Men [which we extend to all people!] - by Oriah Mountain Dreamer
"Panfidelity and the Birth of the Aluna Clan", by Michael Aluna

There is also THE NEW ZEALAND POLYAMORY NETWORK which has been set up as a central information and coordination site for polyamory in Aotearoa/NZ
---

For Michelle's [Canadian] POLY CLASSIFIEDS SITE and essays on Polyamory click her banner :
---
Contact Email: nzpolys@free.net.nz

I took the What Mythological Creature Are you? test by Peaceful Chaos !
"THE EASIEST WAY TO FIND WHAT YOU NEED IN NZ"
You're welcome to put a note in our Guestbook &nbsp
Have a peek at our Guestbook