THE POLY-ORDINARY PAGE
home of the PolyPioneers in Aotearoa/New Zealand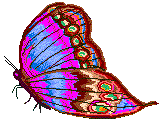 This is a simple 'home-made' networking, information and contacts site for people who are involved and/or looking for support in forming honest, respectful, long-term multi-partner relationships and families — in Aotearoa/NZ — with links to the growing polyamory movement and networks in many places and countries in the world ! &nbsp NZPolys@yahoo.com

Those interested in planning, supporting, and in various ways participating in a cooperative "poly-friendly eco-community" — on a site to be located somewhere north of Auckland — may contact us now. &nbsp &nbsp NZPolys@yahoo.com
---
Polyamory has also been called "radical loving" - "unbounded loving" - or, in our case, "loving unlimited". Essentially it means loving ourselves, one another and all of Nature, without dogmatic restrictions and limits. This is especially important in what are thought of as "sexual" interactions and relationships among people.
Polyamory has some basic important guidelines. Without those present, we may find older-style "swinging", "open relationships", and other forms of shared sexual interactions beyond the monogamous couple.
Polyamory, for us, necessarily means respectful behaviour, honesty and transparency in our intimate relationships, and inclusion of everyone involved — in the way(s) and to the extent that each wishes and chooses for her/himself :
Respectful behaviour means precisely what it says: Each and every person has the right — and responsibility — for making it clear just how, where and when s/he wishes and chooses to be approached, and 'involved' - or not - and others need to respect those choices. The basic 'rule' here is, "Yes" means yes; and "No" means no.
Honesty and transparency means being truthful in our communications — that includes not 'hiding' anything about the relationships we have and the sort of sexual interactions involved - inside our own intimate friendship circle(s), and with other people whom we trust with information about our personal lives. It does not mean having to broadcast everything to everybody !
Inclusiveness means "holding no one out" so that they are unaware or uninvited in the relationships we have with others — thus making it possible for everyone involved to request to be included in our intimate friendships, to the extent they may wish. The extent and degree of 'involvement' needs to be 'negotiated' and agreed on by all concerned, and that may require some respectful 'conflict resolution' processes - with facilitation and mediation if and as necessary. The essential point of 'inclusivity' is a basic openness in principle for others to be informed and included in polyamorous relating among all those involved.

Polyamory of this sort is now "coming out" and being recognized as a valid, worthwhile, healthy, and above all NATURAL and SPIRITUAL path for human beings. Our work in the "Eros Project" is to facilitate polyamorous relationships as an important aspect of the NEW-PARTNERSHIP CULTURE/CIVILISATION that is being birthed now on Mother Earth. And we're keen to help form support groups and generally assist people who are already involved in and/or want to learn and make contacts with others on this path.
---
PolyPioneers are visionaries/facilitators in the polyamory, panfidelity, Eco-Village and permaculture networks. We have personal experience and links with the Network For a New Culture and the Aluna Clan in America; the Centre For Experimental Cultural Design (ZEGG), in Germany and its affiliated Tamera experimental "new culture" community in Portugal -- among many others.
The newest of these is the extremely useful Institute for 21st Century Relationships This research and documentation organisation on "alternative relationship models" - of all kinds - demonstrates both the desirability and urgent need of 'opening up' the old orthodoxies of how human beings 'ought' to engage with one another in loving relationships that really work !
---
Why do we say "Poly-Ordinary ?"
We are extra-"ordinary" people : we see our job as facilitating polyamorous relationships among all those who are interested in exploring that path -- not just some "special" sort of people who have some presumed "special abilities" in the area of multi-partner loving relationships that most people don't have and cannot do.
Given the benefits of information and contacts with other people in multi-partner relationships and lessons learned from our daily practice and experiences in this area, anxiety melts away and 'jealousy' is replaced by compersion. The fear of "losing out" when "loving more" than one other partner openly and honestly — melts away and 'disappears' — to be replaced by love and joy multiplied and extended.
Mothers and fathers can evidently love more than one child in their family. Most people have been brought up to think that "loving more" than one child is completely 'natural'. Yet even though there are no 'grown-up' types of 'sexual' issues that ever ought to arise in adult-child relationships, there often still are 'posessiveness' and 'jealousy' issues that need sorting out.
'Polyamory' is for those who now want to learn to include and fully love more than one other 'grown-up' in a family as well — in all the ways that loving can be expressed among intelligent mature adults. That, first of all, means recognising the very dominant 'monogamous' — one-on-one only!! — rules, judgements, teachings, 'education', and conditionings of all kinds that are 'drummed', and sometimes even 'beaten', into everyone who has grown up and lives in the 'mainstream' culture.
Very much the same way that lesbians, 'gays', bisexuals, transgendered, and other 'sexual deviants' were - and often still are - considered, judged, and treated by people in the orthodox 'mainstream'.
All that can be 'cleared out' and changed as we learn to become more naturally who and how we are — whatever sexual identity and orientation that may be ! And however we may evolve, choose and change, by taking full responsibility and creating full 'response-ability' for ourselves, over the course of our lifetime !
Needless to say: these are things that have to be experienced directly : writing about them may sound good, but until "compersion" is felt personally it doesn't mean much, and may seem like some utopian delusion. We can only learn to "know fully" from our own personal experience.
That is why we invite you — and encourage you — to read on and explore for yourself !!
---
If you're interested, you can ask to join PolyKiwis eGroup at Yahoo.
---
People who have first made direct contact with us by email at NZPolys@yahoo.com may then also request to participate in the Aluna Aotearoa . That's a developing group of genuine "PolyPioneers" who share our vision for the creation of a poly-friendly eco-community centre in Aotearoa/NZ for people involved in and supportive of polyamorous relationships and families in this country.
---
NOTE : To join any Yahoo Group, you need to "register" on their site, and we urge you to be careful in choosing the "Login Name" ( or "handle" ) and email address you want to use for that purpose -- to assure yourself of the degree of anonymity that you'll be comfortable with. Once "registered", your Login Name ( or "handle" ) cannot be changed.
You can, however, create additional "Profile(s)" for yourself, and add up to five additional email addresses from which to choose one for any given "Group" you join - but that requires a bit more computer skill. We'll be happy to assist you with that if and when you decide you need some help !
---
The Network For a New Culture is an American polyamory network which holds summercamps from time to time.
Check out their Document Library and Other Resources for very useful information, articles, letters from members, organisations and links to the whole range and scope of the Polyamory Movement in the emerging New-Partnership Era.
---
POEMS
In Quiet Waters
On Distance
Articles
All right, so What Is 'Polyamory'?
Twelve Guidelines for a Peaceful Humane Earth
On the New-Partnership Era
Polyamory : "Loving Unlimited"
New-Partnership Economics : "Trusts Unlimited"
An Invitation to Men [which we extend to all people!] - by Oriah Mountain Dreamer
"Panfidelity and the Birth of the Aluna Clan", by Michael Aluna

For Michelle's [Canadian] POLY CLASSIFIEDS SITE and essays on Polyamory click her banner :
---
"THE EASIEST WAY TO FIND WHAT YOU NEED IN NZ"
Find new lovers! CLICK HERE to go to Polyamory Connections


We are Associated with the Alternative Connections Network



---

I took the What Mythological Creature Are you? test by Peaceful Chaos !
You're welcome to put a note in our Guestbook &nbsp
Have a peek at our Guestbook

We've had

visitors to this page.